FAQ
Get answers to all your event questions.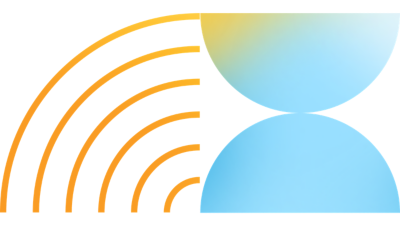 General Enquiries

Digital Experience
What is Workday Rising EMEA?
Workday Rising EMEA is the annual culmination of technology, innovation and community where attendees take on a changing world together. Workday Rising EMEA is an immersive experience offering inspiration, education, connection and celebration.
When and where is Workday Rising EMEA?
Workday Rising EMEA takes place 14–16 November at the CCIB in Barcelona, Spain. Workday Rising EMEA is an in-person only event.
Who can attend Workday Rising EMEA?
Workday Rising EMEA is open to current Workday customers, invited prospective customers, sponsoring partners, industry and financial analysts, and members of the press. If you would like to attend or have questions, use the links below to get in touch with us:
●      Current customers and employees
●      Sponsors
Where can I find the Workday Rising EMEA on-demand sessions from last year?
Log in to watch last year's Workday Rising and Workday Rising EMEA  on-demand sessions. If you have previously created a Workday events account, use that existing account to log in.
What technology do I need for a great Workday Rising EMEA digital experience?
You can tune into the live event from just about anywhere on any device, as long as you have stable Wi-Fi. It's also a good idea to limit other streaming on your network (such as video games and TV) while tuning into our live events.
I'm having trouble hearing the session I'm watching.
Try closing all applications you are running in the background and then refresh the page. If the issue persists, restart your device and try to access the event again.
Is closed-captioning available?
Yes! Closed-captioning is available in English. To enable closed-captioning, click the CC  icon in the lower right of the player window, where you can select a language. To close, click the icon again.
I'm having trouble with streaming. How can I troubleshoot?
If you're attempting to view high-quality content with a poor data connection, you may encounter viewing issues. Ensure that you're connected to a strong Wi-Fi network for the best viewing experience. If others in your household are streaming video or video games, it may negatively affect the quality of the video stream for Workday Rising emea sessions. To determine your download speed, you can run a speed test; it can be helpful to run the test several times to see if you're getting consistent download speeds. To view a 720/HD stream, you need download speeds at around 1.5–2 Mbps.
When possible, plugging in via an ethernet cable can help you avoid the possibility of an inconsistent wireless connection.
Still experiencing issues? Contact the Workday Rising emea Registration Team by emailing risingemearegistration@workday.events with the subject line: Workday Rising EMEA Digital Experience Enquiry.
Which web browser should I use?
We recommend using Chrome for the best experience. Any current version of a modern browser (Edge, Firefox, Chrome, Safari) can be used to attend the event. You can also use iOS Safari, Chrome, or Samsung Internet on a mobile device, or iOS Safari on a tablet.
When will on-demand sessions be available to view?
The Innovation Keynote will be available to view on-demand within 24 hours of the live stream. There will be additional sessions that can be viewed on-demand from early December for in-person attendees and for non attendees to purchase a Global Digital Access Pass. Keep an eye on your inbox for information forthcoming on this!
What if I forgot or don't know my password to log in?
Visit the login page and click Forgot password?. An email will be sent to you to reset your password. Please add risingemearegistration@workday.events to your safe sender list to ensure you receive your temporary password and check your spam folder.
If you continue to have any issues, please contact the Workday Rising EMEA Registration Team through the chat support box on the login page or by emailing us at risingemearegistration@workday.events with the subject line: Workday Rising EMEA Password Assistance. 
As an in-person attendee, do I have access to all of the digital content?
Yes. All of the Workday Rising EMEA digital content is included with the In-Person Full Conference pass.
Where can I access my surveys?
All of your session surveys can be found on the My Account page once you've finished watching a live or on-demand session.
What do the digital packages include?
Innovation Keynote Livestream
Access to the Innovation Keynote livestream and on demand 
Does the free Innovation Keynote pass require registration?
Yes, although there is no fee, registration is required to access the pass.
Watch our Workday Rising EMEA Innovation Keynote on demand